Manhattan can no longer claim to be NYC's central location for technology companies. With its large availability of office space and affordable rent, Brooklyn has become an strong attraction for tech companies.
Brooklyn
Maker's Row is the future of manufacturing. As an online marketplace, we are driving the next American industrial revolution by supporting small business manufacturing. Launched in November 2012, the Maker's Row community has grown to over 5K American manufacturers and 60K ands from first-time entrepreneurs to big box ands.
The ultimate goal of Maker's Row is to be the leading platform for SMB product creation.' Founded in November 2012, Maker's Row is headquartered in Brooklyn, NY. At Maker's Row, creative thinking and problem solving are at the cornerstone of our operation as we push the boundaries of knowledge and access to product manufacturing. We are a tight-knit team where individual contributions play a vital role in shaping our product daily.
We are looking for leaders with drive, creativity and a strong belief in teamwork. Our marketplace focuses on empowering entrepreneurs and small businesses by making the manufacturing process easy to understand and access domestically. At Maker's Row, you will have the opportunity to work with a talented, hard-working team in bringing much needed change to a vital sector of the US economy.
Hiring:
Account Manager
Marketplace Growth Intern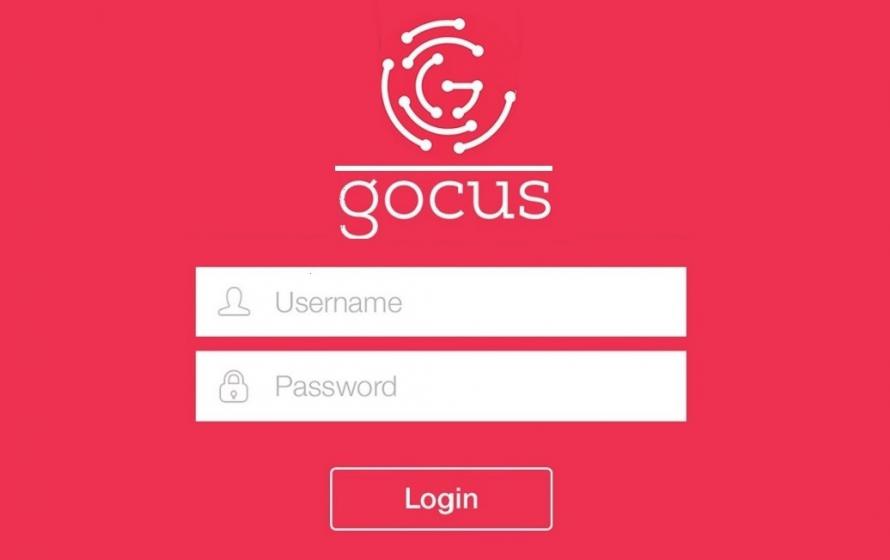 Brooklyn
It is said that if you don't know where you're going, any road will take you there. That's why Gocus was never designed to be just another recordkeeping or scheduling program. Instead, it is a custom-built system that is slated to change the way life insurance and other professionals handle their day-to-day altogether. How? By making sure there's a constant, clear goal in place, at the forefront. With you, we have what it takes to go far.
Gocus is on a mission to attract qualified thinkers and doers of a certain mindset. We are seeking to combine the talents of individuals who have the wherewithal to join a startup &ndash' a well-funded and well-caffeinated startup, as it were &ndash' instead of becoming another number at a large institution. If you want to impact difference, we want to know you. Join us and be valued. Be heard. Be part of our core team. Assume a position, not just employment, with a competent company that's already serving clients and has a promising future ahead. You in?
Hiring:
Sales Executive
Brooklyn
Storyhunter is an online platform connecting media companies and ands with the world's top freelance journalists and filmmakers. For media companies, ands, and NGO's, we make it simple to find, hire, and pay freelancers anywhere for any kind of production.
For journalists, filmmakers, production companies, agencies, we connect you with some of the most interesting and rewarding opportunities on the planet. We're solving a problem nobody else has tackled before. We are helping freelancers and media companies cover the important, untold stories of our planet. And we're nice people.
Hiring:
Sales Manager
Sales
Brooklyn
EnergyHub, an independent subsidiary of Alarm.com, provides a cloud-hosted platform for managing energy use in homes and small businesses. Together, EnergyHub and Alarm.com are leading the Internet of Things revolution: Alarm.com has more than two million subscribers, and almost a million people are connected to EnergyHub. Thermostat manufacturers white-label EnergyHub's software to give their users a simple and convenient way to control wi-fi thermostats from any smartphone. Utilities use EnergyHub to keep the power grid stable.
Home security and cable companies use EnergyHub to bake cutting-edge energy management capabilities into their existing products. EnergyHub is leveraging its leadership position in the IoT to develop the most advanced, intelligent device-control technologies in the world. We're on track to triple our revenue from 2014 to 2015, and we're making a huge environmental impact while saving our customers a ton of money. Come join us. Our team of engineers, designers, and developers are also beer ewers, race car drivers, cooks, photographers, and DJs.
We are curious, collaborative, and creative in and out of the work place. Whether discussing NoSQL database limitations during our gourmet lunch club or testing our apps on an employee's new Android phone, we like to solve problems. EnergyHub offers great benefits, including: company-paid medical, dental, and vision benefits for you and your dependents, 401(k), stock options, paid vacations, delicious snacks, foosball, and more!
Hiring:
VP - Utility Sales